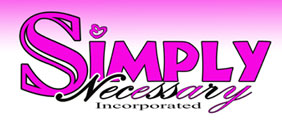 Simply Necessary is the new born business of Tangela Walker-Craft, founder and President.
The idea and story is well worth the note and here the transcript of the discussion.
Question: How did the idea of GoPillow come in?
Tangela Walker-Craft : "My daughter was born with a head full of black silky hair. Each time I
would breastfeed her, the back of her neck along the hairline would
perspire and my arm would be damp. I decided that I needed an arm cover
of some kind – not just for breastfeeding, but for cradling my baby. I
told my husband about an idea that I had. He and I began playing around
with various versions of an arm pillow. My husband drew a rough sketch
of a pillow and my aunt was able to sew a rough prototype for me."
Question: How did the business start initially?
Tangela Walker-Craft : "I was watching a child product segment on a talk show (The View) when
they plugged a website and explained that the company bought ideas from
parent inventors. I emailed the site and asked for submission
requirements and sent in my idea. The owner contacted me that same
week. She loved the idea. After finding out that I was a stay-at-home
mother trying to replace my previous teaching salary she asked me if I
could come up with my own "start up funds". She then told me how to get
the product made and how to market it myself. My mother had some money
in savings and she agreed to loan me the money to market the product.
She is now co-owner of the company."
Tags: history of companies